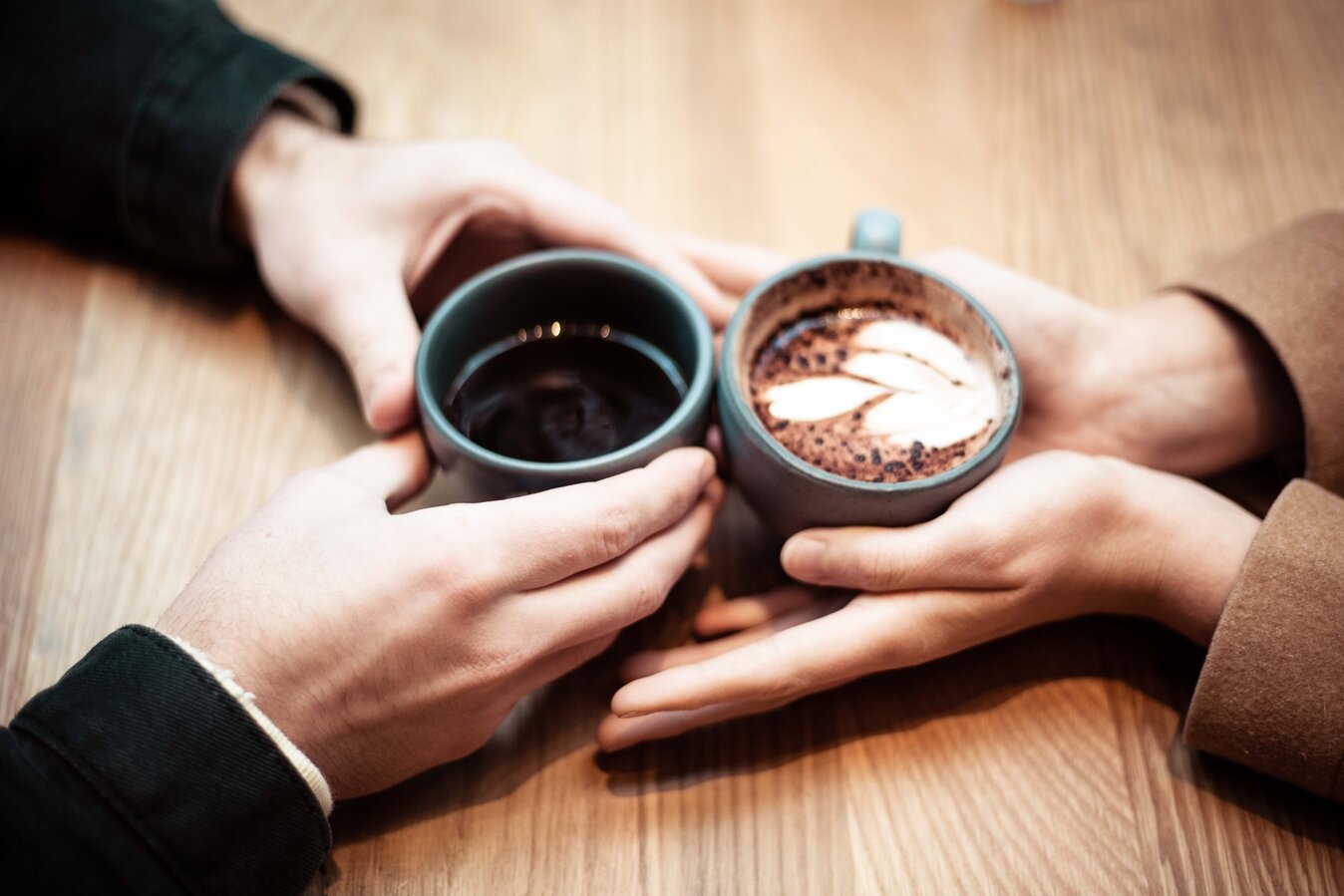 Whenever I was asked out on a first date, it always seemed to be an endless array of happy hour drinks at bars I'd been to multiple times before.
Don't get me wrong, this can be a lot of fun, but it's nice to mix it up and not feel like you're gaining the freshman 15 by eating and drinking all week.
People often ask me for first date suggestions that don't involve too much commitment.
And I get it, if you're just not feeling it, you want to be able to quickly get out of dodge.
However, by thinking this way it means that you're anticipating a date going poorly…first.
Why not anticipate a date going well?
And therefore, here is a list of 10 different first date ideas that don't involve happy hour, and, create connection between two people.
Why not suggest you do something fun and outdoorsy like go for a hike? My husband and I used to stroll through the Rose Gardens by my apartment, or just meet up somewhere with relatively low key hiking trails. You get to spend the time out in nature, and you're moving your body, which generates endorphins.
Plus, you don't have to be staring directly at the person the whole time, which can make conversation flow a little easier.
Clearly this one only makes sense if you both have a dog, but if you do, it's a great option! Dog parks are typically easygoing, friendly places. You can both focus on your dogs as well as each other to ease into the date. If it's going well, you could always take a walk or get a drink afterwards.
If it's not going so well, you can easily skip out after 30 minutes and blame it on your dog!
Does your town have a large outdoor market? If it does, this is a great spot for a date! Most farmers markets sell much more than produce including flowers, candles, ice cream, specialty food trucks…you get the idea. There are lots of things to look at as you stroll around and grab a bite to eat.
Breakfast is always a great different first date idea. It shakes things up from the usual after work drinks or dinner. You can ask someone out to a fun breakfast spot on the weekend. You can always have a mimosa or bloody mary! Or just have a nice breakfast and then move on with your day, leaving them wanting more.
Who doesn't love ice cream? Asking someone to meet you for an ice cream is a relatively quick, easy breezy first date idea to get to know someone.
This one is definitely more of a commitment for the evening than grabbing ice cream, but what better way to create connection than to laugh your ass off with someone? So fun! It would also show you if you don't have the same sense of humor at all, or if the other person has no sense of humor.
When my husband and I were first dating I used to grab a blanket, bottle of wine, and some sandwiches and we'd go sit in a park somewhere. It's a laid back way to get unplugged, be out in nature, and foster conversation.
Doing something that's both fun and a little competitive is a great different date idea that doesn't involve happy hour! Plus, if one person is much better than the other at bowling or ice skating, it gives them a chance to show off their skills, and the other an opportunity to laugh at themselves.
My husband is a GREAT skater, and I would have to literally run into a wall to stop. We would crack up over it.
Be like kids and head to a theme park or carnival! This does mean spending at least a few hours which could be a little risky on a first date, but if you two click, I guarantee you'll have fun.
Rather than the usual sitting at a coffee shop, grab a coffee together, or if you're really missing happy hour then make it an Irish coffee. Put it in a to-go cup and head out for a walk. Go somewhere in your area that's new to both of you if you'd like to make it more adventurous.
XO
A.